To empower and inspire through scientific research in art and technology.
We conduct interdisciplinary research on human-centred interactive technologies and time-based media of the future.
Unsere Projekte
Digitale Medientechnologien beeinflussen heute nahezu jeden Bereich unseres täglichen Lebens: Von der Wissenschaft zur Industrie, vom privaten zum beruflichen Bereich, von Einzelpersonen, Gemeinschaften bis hin zur Gesellschaft als Ganzes. Aber es geht nicht nur um Technologie an sich, sondern darum, was Menschen mit Technologie tun können. Daher ist es umso wichtiger, für ein tiefgreifendes Verständnis zu sorgen was Gestaltung, Erstellung und Nutzung sowie Auswirkungen dieser Technologien anbelangt.
Wir widmen uns dieser Aufgabe und führen interdisziplinäre Forschung zu zeitbasierten Medien und interaktiven Technologien durch, die den Menschen in den Mittelpunkt stellt. Ziel ist es, unsere Studienprogramme zu stärken und die Wissenschaft voranzutreiben. Unsere Anwendungsbereiche definieren sich durch die Inhalte der Studiengänge des Departments Medien & Digitale Technologien und umfassen Digital Healthcare, Industrie 4.0, Audio/Video und Creative Industries. Das Forschungsinstitut besteht aus drei Forschungsgruppen mit insgesamt mehr als 30 Forscherinnen und Forschern.
3D Sound Design
Auditory Display
Cross-, Transmedia- and Multimodal Storytelling
Gamification
Format Development for Time-Based and Interactive Media
Interactive Installations
Media Art
Computer Vision
Data Sonification
Multimedia Information Retrieval
Production Planning & Control
Semantic Data Integration
Visual Analytics
Information Visualization
Interactive TV
Mobile & Surface Computing
User Experience & Interaction Design
Physical Computing (Sensing & Feedback)
360° Video
Virtual & Augmented Reality
Sie wollen mehr wissen? Fragen Sie nach!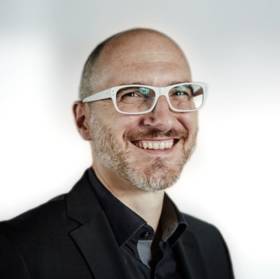 FH-Prof. Priv.-Doz. Dipl.-Ing. Dr. Wolfgang Aigner MSc
Institutsleiter Institut für Creative\Media/Technologies
FH-Dozent
Department Medien und Digitale Technologien
Arbeitsplatz: Matthias Corvinus-Straße 15
M: +43 (676) 847 228 611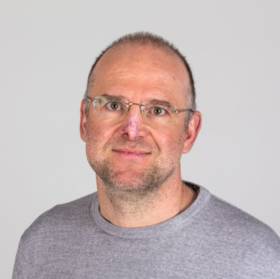 FH-Prof. Dipl.-Ing. Dr. Markus Seidl Bakk.
Institutsleiter Institut für Creative\Media/Technologies
Forschungsgruppenleiter
Forschungsgruppe Media Computing
FH-Dozent
Department Medien und Digitale Technologien
Arbeitsplatz: Matthias Corvinus-Straße 15
M: +43/676/847 228 245